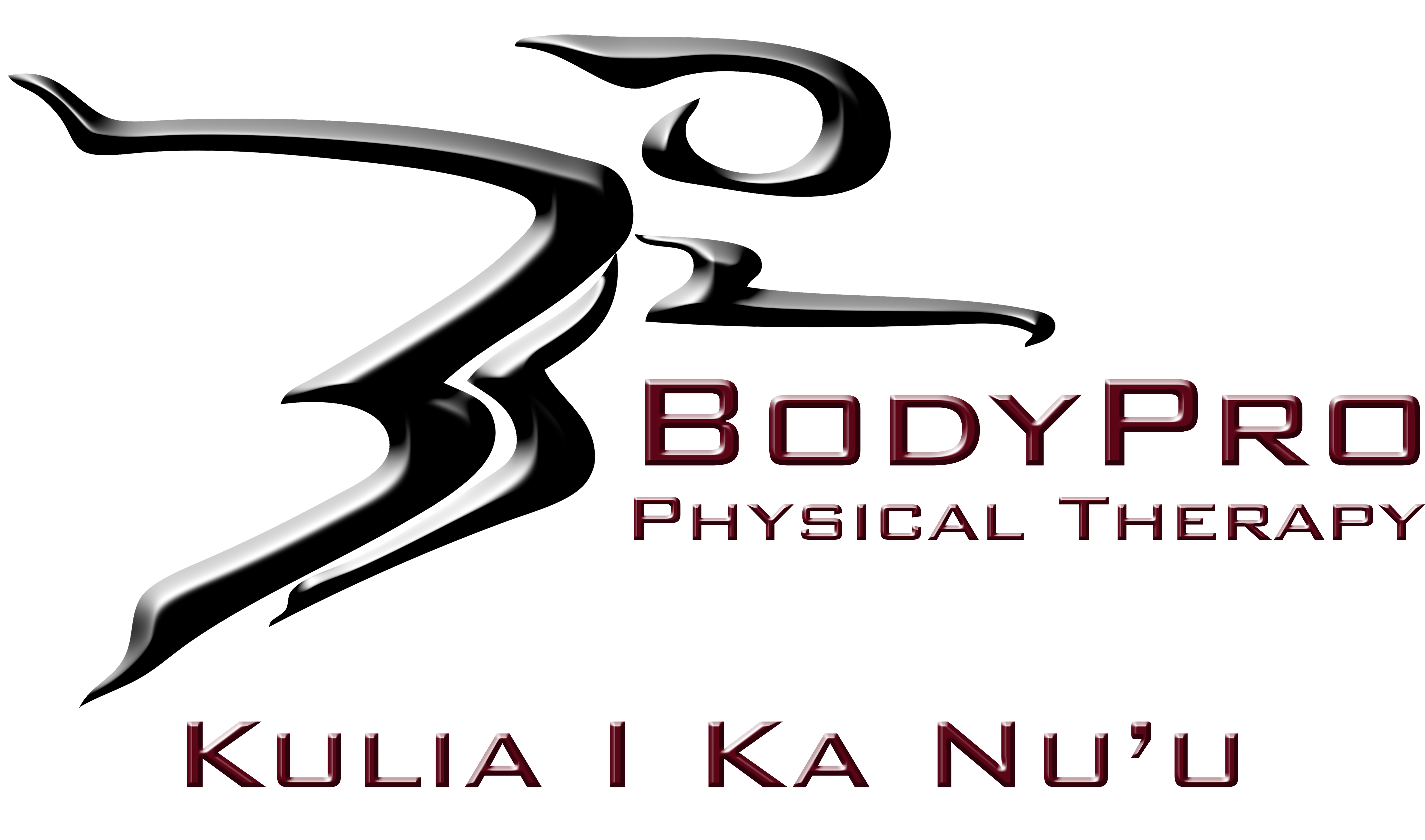 Updated 3/22/2022
On March 1, 2022, Governor Ige announced the end of the Safe Travels Program requiring a quarantine for travelers without a vaccination card or Negative Covid 19 test for travels entering the State of Hawai'i as of 12:01am on March 26, 2022.  Subsequently, on March 8, 2022, Governor Ige has lifted the indoor mask mandate as of 12:01am on March 26, 2022.  Masks are still recommended for schools, hospitals and health care facilities, long-term care facilities. shelters, correctional facilities and other congregate living settings. 
Should you choose to stay home, please inquire about our patient portal & scheduling E-Visits to continue your therapy.  Call 887-1371 to schedule E-Visits. 
-------------------------------------------------------------------------------------------------------------------------------------
BodyPro Physical Therapy sincerely values the health and well-being of our employees, patients, and community.  As of Monday, March 28, 2022, Masks will be recommended but not required while receiving treatment.  If you are immune compromised, we recommend that you continue to wear a mask for your safety and protection. 
As Covid-19 becomes endemic in society, more variants will continue to emerge and prove lethal for some members of society and not for others.  Getting vaccinated prevents severe illness, hospitalizations, and death. Unvaccinated people should still consider getting vaccinated. 
You may request that your therapist wear a mask and some of our therapist will continue to choose to wear a mask as some of our clients will choose to wear a mask as well.  We will continue to offer masks upon request but. ask that you continue t sanitize your hands as you enter our facilities.
We request that if you feel ill or have symptoms of Covid 19 to please call and cancel your appointment and to stay home until symptoms have resolved 
Our main goal is and will be to continue to provide a safe place for you which we can control in our facilities.
The guidelines listed below will stay in effect through Friday, March 25, 2022.
We wanted to take a moment to inform you of the steps and procedures we will be implementing to ensure your health through these uncertain times:
We will be limiting no more than 10 people in the clinic at one time.  This includes both patients, therapists, and staff.

We will be open during our normal hours of operation at both Waimea & Kapa'au clinics.

In addition to our normal cleaning schedule, we are sanitizing the entire clinic 3 times daily using CDC approved disinfectants.  

This includes cleaning all surfaces including

weights, med balls, bands, etc.

Please immediately sanitize or wash your hands for at least 20 seconds both front and

back before and after your treatment session.

Please check-in and let the front desk that you have arrived. There is no need to sign in.  

You may choose to wait in your vehicle until your scheduled appointment time for social

distancing.

We will be screening every patient before their scheduled appointment time:. 

This will

include:  
Taking your temperature to screen for fever. Anything over 98.9 for adults 65+ and 100.4

for all others will not be seen and will be asked to re-schedule for 2 weeks out.

Asking to verify that you do not have any exposure to or symptoms of COVID-19.  

Symptoms include fever, cough, shortness of breath and general malaise.

Asking to verify any travel in the last 14 days.  
See New CDC Mainland Travel Guidance Below & BodyPro Physical Therapy Policy:
What you can do for us:  
Please wait to be escorted to your treatment space without touching additional surfaces.

Reduce physical contact with others.  Please do not hug or shake hands.

Alert us if you have been in the clinic recently and experience symptoms or are

diagnosed with COVID-19.

If you are considered high risk, or have any symptoms similar to COVID-19, we

encourage you to stay home.
Covid-19 Omicron & Delta Variants Mainland Travel Protocol
In the interest of providing a safe environment for all clients in physical therapy treatment, BodyPro Physical Therapy is implementing the following mainland traveler policy:

Fully Vaccinated:  If asymptomatic, you may return to therapy after arrival from mainland departure airports. Per CDC, you do NOT need to get tested or self-quarantine if you are fully vaccinated or have recovered from COVID-19 in the past 3 months. You should still follow all other travel recommendations. If you have any of the symptoms listed below, get tested and reschedule your appointment. If positive for Covid-19, self isolate for 5 days and until symptoms are gone. Your health and safety are always paramount!
Unvaccinated:  If asymptomatic, we will schedule your next appointment 5 days after arrival from mainland departure airports. If symptomatic or test positive for Covid-19,  stay home and self isolate for a full 5 days and until symptoms are gone.  Inform any close contacts and prevent the spread of Covid-19.  Your health and safety are always paramount!
Our goal is to maintain a Covid-19 free environment for your safety.

This list does not include all possible symptoms. CDC will continue to update this list as we learn more about COVID-19. Older adults and people who have severe underlying medical conditions like heart or lung disease or diabetes seem to be at higher risk for developing more serious complications from COVID-19 illness.

Fever or chills                                                      7. Sore throat

Cough                                                                  8. Congestion or runny nose

Shortness of breath or difficulty breathing           9. Nausea or vomiting

Fatigue                                                               10. Diarrhea

Muscle or body aches                                        11. New loss of taste or smell

Headache
 Mahalo Nui Loa for your Kokua and Continued Patronage! 
Updated Hawaii Self-Quarantine Guidelines 01/03/2022