Prescription
Custom Orthotics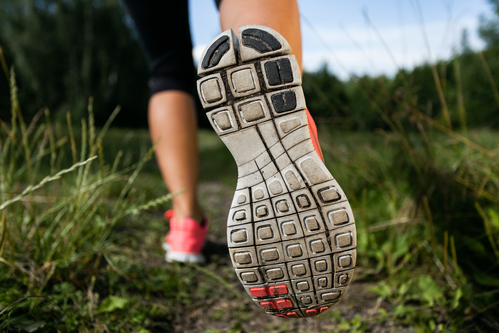 Custom Orthotics versus Over-the-Counter Orthotics
Prescription Custom Foot Orthotics (PCFO) are inserts for your shoes designed specifically to address and correct your foot mechanics to relieve pain, prevent injury and optimize function. On the other hand, over-the-counter (OTC) or non-prescriptive orthotic inserts are generic in nature and designed to remedy non-complex issues of the foot.  An OTC orthotic insert that hasn't alleviated your symptoms generally means that a more specific and custom orthotic is needed.  
Custom Orthotics are designed as a dynamic device to address specific phases of movement from the moment the heel hits the ground through push-off including cutting and jumping activities. Orthotics are varied in design and materials used and always keeping your specific goals in mind. Your movement goals are always paramount at BodyPro Physical Therapy whether it's hiking, sprinting, jogging, soccer, basketball, football, work related tasks or simply negotiating uneven surfaces.  

BodyPro Physical Therapy collaborates with Biomechanical Services in Walnut, California to produce the highest quality custom orthotics in the country.  Biomechanical works with several professional sports teams and high profile athletes making their laboratory one of the most trusted and sought after labs in the country.  John Warneke, PT, CSCS, C.Ped has had a working relationship with Biomechanical Services since 2003 and founded the Functional Foot Orthotics Program at Glendale Adventist Medical Center Therapy and Wellness Center in Eagle Rock, California acting as the lead physical therapist in foot and ankle injuries.  For more information visit www.biomechanical.com.
The BodyPro Guarantee
All of our Orthotics are backed by a money back guarantee. The break-in period is 1-2 weeks and on rare occasions adjustments may be needed.  If after 4 months, the orthotics can not be adjusted to your level of comfort and function, a 100% money back guarantee will be issued on the product itself or if you choose we will recast the feet and start over at no additional charge.