Tennis Elbow Injury
---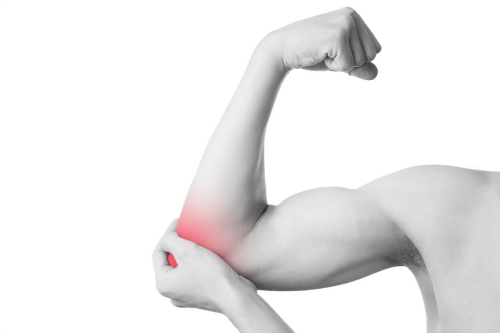 Lateral Epicondylitis also known as Tennis Elbow is a condition in the elbow that is due to the common extensor tendon becoming irritated or inflamed.  It is often the result of repetitive contraction of the extensor muscles of the forearm. 
Another potential contributor to tennis elbow is a poor workstation with elbow pain occurring when the wrists are in a position that are aggravating the elbow tendon. 
Symptoms can be reversed with rest, proper stretches, myofacial release and taping.  Often wrist braces or custom splints are recommended depending on the severity of the injury. 
Occupational therapists are skilled in assessing workstations to determine factors causing elbow pain.  Modifications are recommended to fit the work station to the individual to prevent further injury.
Register for your appointment at BodyPro Physical Therapy  HERE
Common injuries Knee, Shoulder, Hand, Elbow, Back and Neck

Return to BodyPro Physical Therapy's HOME PAGE