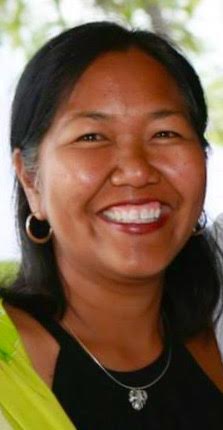 June Kaniho, OTR

Occupational Therapist
---
About our Co-Founder
June Kaniho, OTR has worked as a Registered Occupational Therapist since 1999 receiving her Bachelor's in Science Degree in Occupational Therapy from Colorado State University, Fort Collins, Colorado.  
Prior to that she graduated from Kapiolani Community College in 1993 with an Associate's Degree in Science from the Occupational Therapy Assistant's Program.  As an occupational therapy assistant she worked as a 'traveler' working in different states in rural areas of the western states. This is where she discovered her  passion for occupational therapy that would lead her to pursue her education at Colorado State University.
June has worked in all areas of occupational therapy from pediatrics to geriatrics, and from acute rehab to outpatient hand therapy.  For the last 8 years her career has focused on orthopedic hand injuries.  She is experienced in static and dynamic splinting after surgical repair; she follows early mobilization programs to prevent scar adhesions for optimal recovery of delicately repaired tendons; she is skilled in static progressive splinting and serial casting for low load stretch to regain range of motion; she has experience with shoulder, elbow and wrist injuries and uses mobilizations with movement (MWM) techniques, kinesio taping for muscle facilitation or inhibition to manage pain; and she is trained in neuro developmental techniques to regain normal movement patterns after a neurological injury.  
June was born and raised in Honoka'a, Hawaii and a graduate of Honoka'a High School.  She graduated with honors in both high school and college.  When not at work, you'll see June is a dedicated mother and spends time away from work with her husband Richard supporting their 3 sons in sports events around the island.  She is a proud sponsor of North Hawaii Little League.

For more information, contact our home office in Waimea at 808-887-1371.  A friendly and helpful representative of Body Pro Therapy will get back to you within 24 hours.
Meet our BodyPro Team:
John Warneke, Carolyn Silan, Jana Howard, Kim Bautista, Jennifer "Jenna" Banks, Madeline Sofranac and Jennifer "Jenn" Taylor
Common Injuries 
Knee, Shoulder, Hand, Back, Elbow, Foot

Return to BodyPro Physical Therapy's